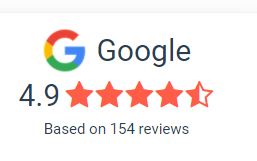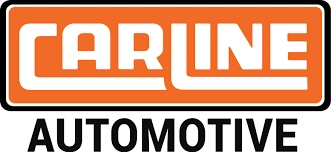 Bay 6 727 33rd Street NE, Calgary, 
AB T2A 6M6
Mon-Fri: 7:30 AM- 5:30 PM
AUTOMATIC TRANSMISSION SERVICE
Remove transmission oil pan and replace internal filter (if equipped), top off fluid and test drive. This service is designed for regular maintenance and should be performed with a transmission flush if the fluid is extremely dirty or burnt. This service only replaces approximately 50-60% of the fluid.
AUTOMATIC TRANSMISSION FLUID EXCHANGE
This service hooks into the cooler lines and completely flushes the transmission fluid, thereby replacing 100% of the fluid. For best results, you should perform this service along with the traditional transmission service. By doing both services together, you start off with clean fluid and a new filter. Keep in mind that both of these services are done for maintenance and if you are having a shifting problem, additional repairs may be required.
BATTERIES/CHARGING SYSTEM
The battery is the lifeblood of your vehicle. It is responsible for starting your car and running many of the accessories on the vehicle. The battery must endure temperature extremes and still be able to perform. The natural venting of fumes from the battery will cause corrosion on the battery terminals. This must be periodically cleaned. The alternator is responsible for operating all the electrical accessories while the engine is running. The battery and alternator power everything from the turn signals to the engine computer to the fuel pump. The alternator also recharges the battery after it is used to start the engine. Electrical system problems can be slight or major. We sell batteries and offer electrical system repairs and alternator replacement using quality parts.
BRAKES
We first perform a complete inspection of the braking system. Without doing this, we cannot adequately determine what your car really needs or how much it will cost. Our technicians can repair all braking systems including the newer anti-lock brake systems. Each car requires different components to repair the braking system so please schedule an appointment to have your brakes inspected.
CLUTCHES
The clutch is what engages the transmission to the engine. Where and how you drive will have a huge impact on how long this part will last. On some vehicles, additional parts replacement may be required or recommended at the time of clutch replacement. Ask us about clutch replacement at the first sign of problems.
COOLING SYSTEM SERVICE
Engine coolant loses some of its protective lubrication and rust inhibiting qualities after a period of time. This is why it is important to flush the cooling system with new coolant. Intervals vary by manufacturer and type of coolant in the system, a service advisor can recommend what is best for your vehicle. When this service is performed, the entire cooling system is inspected to determine if hoses or other components need replacement. The system is flushed and an additive is added to boost coolant performance.
ENGINE DIAGNOSTICS
If your car is not running properly, won't start or has a 'check engine' light on, you will need some diagnostics. This procedure first communicates with your car's computer to find out what the computer thinks is wrong. We then verify component failure. After determining the cause of your problem, we will recommend the necessary repairs. Our cars are becoming mobile computer systems and the diagnostics process is becoming more complicated with every new model. Our experienced technicians and state-of-the-art equipment will help to fix your problem.
EXHAUST
Custom exhaust for performance, original equipment, heavy duty, industrial; you name it, we've done it. That's what we started off doing.
HEAT/AIR CONDITIONING
The heating and air conditioning system, also known as climate control, is what keeps us comfortable when we drive our cars. The coolant should be replaced periodically. A qualified technician should only do proper service and diagnosis of the air conditioning system and related repairs. There are certain EPA regulations and procedures that must be followed for proper repair and recovery of the refrigerant. An improper repair can result in damage to the rest of the system. Please allow our qualified technicians to service your heating and air conditioning system.
MAJOR MAINTENANCE SERVICE
A comprehensive inspection is recommended to be done annually. This inspection will help prevent expensive break down repairs along with making a safer and more reliable vehicle. There are also certain intervals for maintenance items that every manufacturer recommends. Ask your service advisor for more information on keeping your car maintained.
MINOR MAINTENANCE SERVICE
This service includes an oil change, full vehicle inspection of all exterior lights, windshield wipers and a battery service. This service should be performed in between your major maintenance services to help keep your car in top running order.
FUEL INJECTION SERVICE
Even through normal operation, your engine will accumulate deposits inside the manifold and injectors. This carbon buildup can rob your engine of power and, in some cases, will even cause your car to run rough. By regularly cleaning the injectors and fuel system of these harmful deposits, you will maintain smooth operation, higher fuel mileage and cleaner emissions.
MOTORVAC SERVICE (CARBON CLEANING) 
Even through normal operation, your engine will accumulate deposits inside the manifold and injectors. This carbon buildup can rob your engine of power and, in some cases, will even cause your car to run rough. By regularly cleaning the injectors and fuel system of these harmful deposits, you will maintain smooth operation, higher fuel mileage and cleaner emissions.
OIL CHANGE SERVICE 
Short drives and infrequent oil changes are two factors that lead to formation of sludge in an engine. This gelling of the oil can cause premature engine failure. Oil change intervals depend on the type of driving done. If most of the driving is open highway with little stop and go the interval could be 5,000 – 8,000 Km's. But if the driving done is short trips and or stop and go, the oil should be changed at least every 5,000 Km's or 6 months whichever comes first. Some vehicles use a monitoring program that lets the computer say when to change the oil. Every oil change includes a courtesy inspection, underhood fluids check and set tire pressures.
SUSPENSION/SHOCKS/STRUTS
By replacing the shocks and struts on your vehicle you can maintain the ride quality, handling characteristics and performance of your automobile. Shocks and struts wear out very gradually and most people can't feel the difference until they are replaced and the ride and handling is firm and crisp. Any time a shock or strut is leaking it is impossible for it to do its job properly and should be replaced. On most vehicles, when the front struts are replaced an alignment should also be performed.
TIMING BELT REPLACEMENT
Many of today's engines utilize a timing belt. If this belt breaks, serious engine damage could occur. This is why the vehicle manufacturer will specify certain intervals at which this belt should be replaced. The average recommended replacement mileage is 100,000 Km's. We recommend timing belt replacement at 100,000 Km's or your manufacturer's specified interval, whichever is less.
TIRE REPLACEMENT 
We have access to all makes of tires and are competitively priced. Whatever you desire, we can get it. Talk to a service advisor about what tires are right for your vehicle. We can also supply winter tires and wheels for some extra traction on those snowy days.
WHEEL ALIGNMENTS 
Proper wheel alignment is important for your car to handle properly and for your tires to wear evenly. An out of alignment vehicle can result in diminished fuel mileage, abnormal tire wear, extra wear and tear on suspension components and a possible pull to one side. The old myth, "the car drives straight, the alignment is fine" is just that, A MYTH. The alignment angle that will cause tire wear WILL NOT cause a pull, and transversely, the angle that causes a pull CANNOT cause tire wear. We recommend having your vehicle aligned at least once a year and any time tires or suspension components are replaced.